Seeking Sponsors

CAL Center Presents Inc is a 501 c( 3 ) non-profit organization.
Ticket sales and grants only partially fund our season of programming. Sponsors for the season, individual shows, and private donations are essential to the success of this organization.
If you wish to sponsor our next season or a specific show, please contact Dawn Webber at 608-524-2372.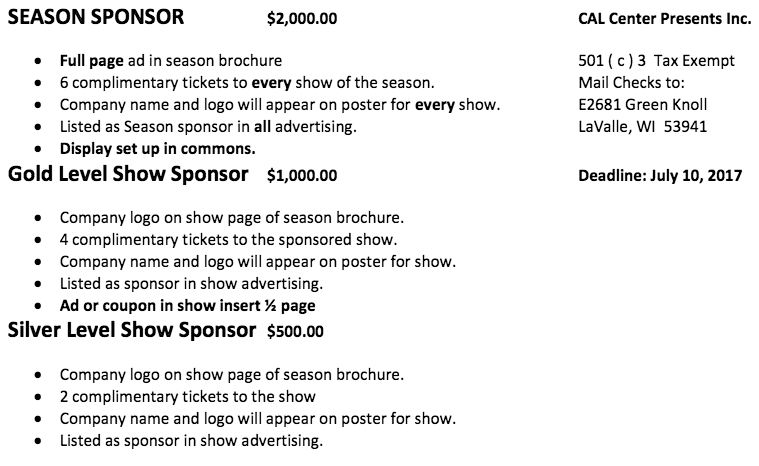 Here is a link to a snippet of each of the shows this season.
MCT Gulliver's Travels   The Accidental Hero     The Diamonds – Silver Bells     The Hunts     John Denver Tribute     The Three Redneck Tenors
If you wish to make a tax deductible donation to CAL Center Presents, Inc., click the donation button below, or send a check made payable to "CAL Center Presents" and send to E2681 Green Knoll, LaValle, WI 53941.

All contributions are dedicated to programming expenses and are gratefully acknowledged in our show programs.
We are so very thankful for the generosity received in past years. Please consider a gift to CAL Center Presents, Inc.